Roald Amundsen Memorial Lectures
Hvert år organiserer Frammuseet Roald Amundens Minneforelesninger.

The Roald Amundsen Memorial lectures blir avholdt på museet i begynnelsen av desember. Årets program er ennå ikke publisert. Se under for fjordårets, som eksempel.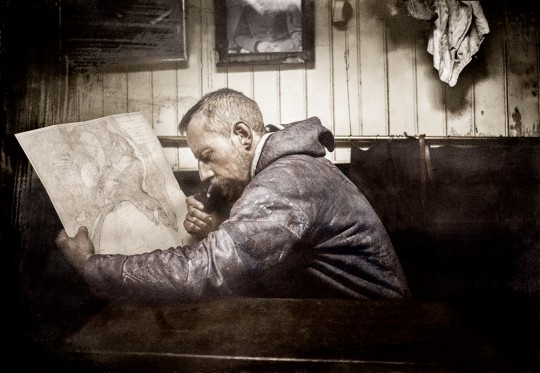 FRIDAY 2 DECEMBER
17:30 Registration
18:00 Exhibition opening Captain C.A. Larsen – Explorer, Whaler & Family Man Launch of C.A. Larsen's diaries from Jason (1891-94) and Antarctic (1901-04)
Reception
20:30 Film: Trapped at the End of the World. Argentinian documentary from 2004 about the Swedish Antarctic Expedition 1901-04. English subtitles. 83 min.
22:00 End

SATURDAY 3 DECEMBER

10:00 Geir O. Kløver – Welcome – Launch of Gustav Juel Wiik's and Peder Ristvedt's diaries from the Gjøa Expedition (1903 – 06)
10.30 Joe O'Farrell – The Ross Sea Party 1914-17: Tragedy or Triumph?
11:30 Break
11:40 Robert Stephenson – A Low-Latitude Antarctic Gazetteer (Antarctic Sites outside the Antarctic—memorials, statues, houses, graves and the occasional pub)
12:00 Lunch in the Gjøa Building
13:00 Aant Elzinga – Otto Nordenskjöld and the Swedish Antarctic Expedition 1901-1903 in scientific context
14:00 Break
14:10 Robert Burton - Captain C.A. Larsen at South Georgia: Launching the Antarctic whaling industry
15:10 Coffee break
15:40 PJ Capelotti – Polar Opposites: American and Norwegian voices in the exploration of Franz Josef Land
16:40 Break
16:50 The Polar Exploration Game © The Fram Museum

Reception in the C.A. Larsen exhibition

19:45 Recreation of the City of Kristiania's dinner 10 September 1896 for Fridtjof Nansen and his men to welcome them home from Fram's drift across the Polar Sea. The same 9-course menu and similar wine will be served, the same speeches will be held and the same music played.
Annual event
This will be the fifth Roald Amundsen Memorial Lecture (RAML), and the event is growing more popular by the year. RAML is held the first weekend (fri-sat) in December, to honour Roald Amundsen's conquest of the South Pole in 1911.

Traditionally, a temporary exhibit will be opened, newly published books will be presented, and top lecturers from Norway and abroad will give lectures on polar topics.


The temporary exhibition opened in 2015, was on the extensive history of Ernest Shackleton. The Exhibition was opened by his granddaughter, the hon. Alexandra Shackleton.