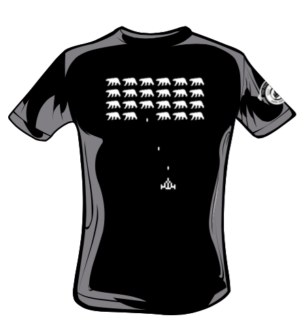 Arcade Polar Bears T-Shirt, Size M (LADY)
Arcade Polar Bears T-Shirt, Size M (LADY)
Shipping costs are estimated automatically based on location and number of products. In the case of a difference between the estimated price and final price there will be an added difference fee. For very heavy orders we will contact you with an updated shipping price. 
Polar bears aren`t dying out, they`re taken out! 
Returns
See FAQ under the contact section.
SECURE PAYMENT

Description
Arcade Polar Bears T-Shirt, Size M (LADY)
Additional information
| | |
| --- | --- |
| Weight | 0.138 kg |
| Dimensions | 10 × 21 × 3 cm |