OM MUSEET
Museets historie
Polfarernes tidsepoke
Som verdens mest berømte polarskute, er Fram et symbol på Norges viktige rolle i polfarernes tidsepoke.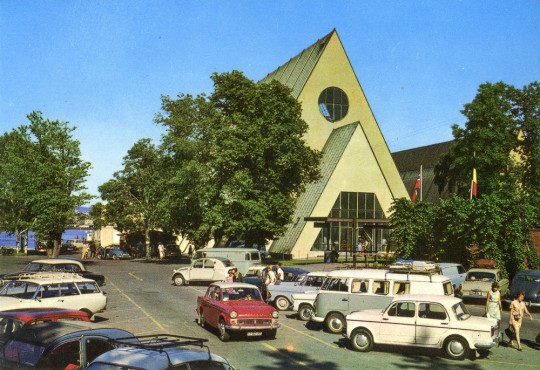 Fridtjof Nansen, Otto Sverdrup og Roald Amundsen benyttet seg av polarskipet FRAM da de la ut på sine ekspedisjoner til Arktis og Antarktis. Skipet er designet og bygget av Colin Archer på Fridtjof Nansens bestilling. Men det er ikke en selvfølge at verdens sterkeste treskute eksisterer i dag...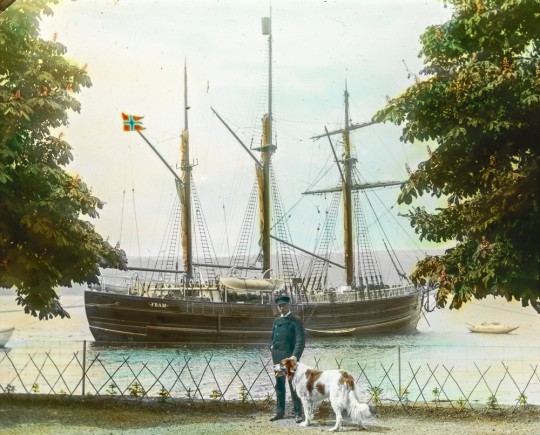 Amundsen poserer foran Fram utenfor hjemmet sitt i Svartskog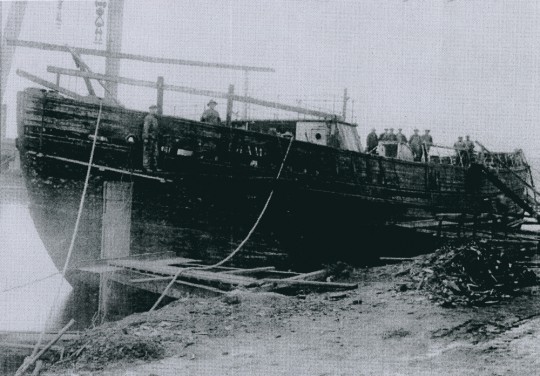 Fram returned from Buenos Aires in 1914 and was moored at Horten, exposed to wind and weather. After World War One, a number of committees worked on preserving the polar ship, but without results. The project´s strongest proponent, Otto Sverdrup, was elected chairman of the Fram Committee in 1925. He struggled on untiringly together with the committee´s members and several other key people for years. In 1929 Fram was towed to a shipyard, the Framnæs Mekaniske Verksted in Sandefjord. Here, under Otto Sverdrup´s supervision, the ship was repaired with the excellent support of Consul Lars Christensen.



Fram before restoration in Framnæs Mekaniske Verksted in Sandefjord



In 1930 Fram was finally restored to the condition it was in during Otto Sverdrup´s expedition to the islands to the northwest of Greenland. Otto Sverdrup died in the same year as Fram participated on a large venue in Trondheim. It took a long time before she finally got a permanent home. In 1934 the Oslo Association of Architects offered to hold an architecture competition to design a building for the honoured vessel. Sixty entries were submitted and the winner was the architect Bjarne Tøien with his entry "Saga". Fram was pulled into her new home by an electric motor. The ship moved one centimeter per minute. On May 20th 1936 the Fram Museum was finally opened. Both His Majesty King Haakon VII and His Royal Highness Crown Prince Olav were present. A national monument was finally in place.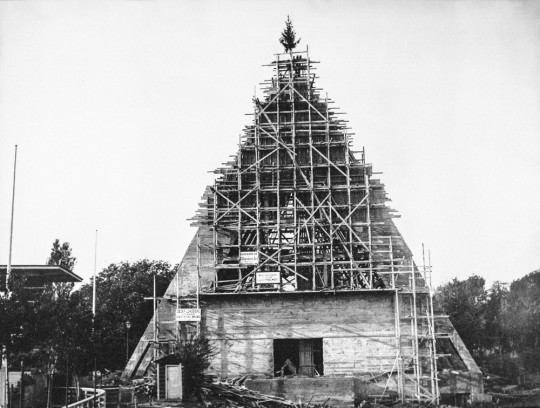 The building has taken the monumental shape it is known for today



Today the Fram Museum contains exhibitions of the most famous voyages of global historical significance. The centerpiece of the museum is of course the world´s strongest wooden ship, the polar ship Fram. The public can go on board and take a look around in her cabins, lounges, cargo hold and engine room.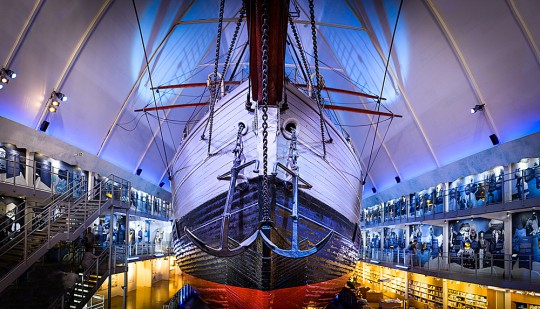 The Museum today


The Gjøa building, which is connected to the Fram with an underground tunnel, houses Gjøa, the first ship to navigate the whole of the Northwest Passage. She stood outside the Fram Museum for forty years before she finally had her own protection building in 2013. Before that she was exhibited on a beach in Golden Gate Park in San Francisco.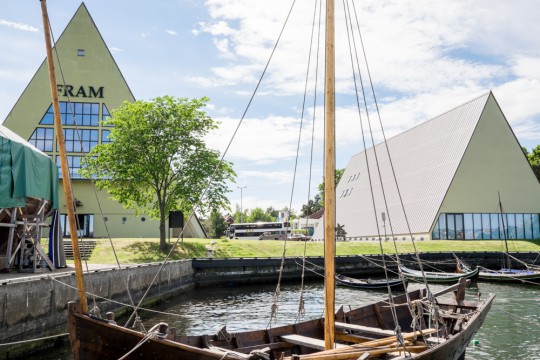 Both buildings match in shape and colour


There are brand new historical exhibitions on the expeditions of Gjøa and Maud, of the airplanes N24 and N25 as well as of the airship Norge, John Franklin's legendary expedition and those of Henry Larsen and Eivind Astrup.

The number of visitors has varied from 18 000 the year it opened down to 5000 during World War Two 1940-1945. After the war the number of visitors increased annually, and in 2009 we achieved the current record of 286 155 visitors. On August 5th 1999, the member of total visitors reached 10 million.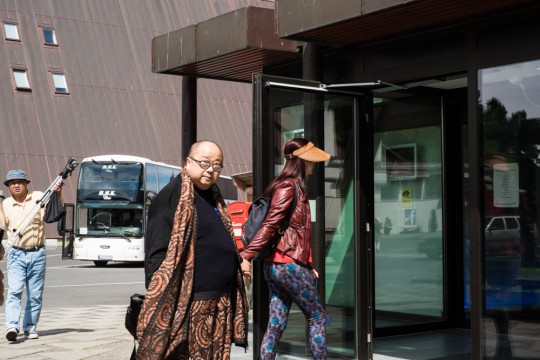 Welcome to a bigger and an even more exciting Fram Museum!