The Museum
Plan Your Visit
Spend a day in Bygdøy's highest rated museum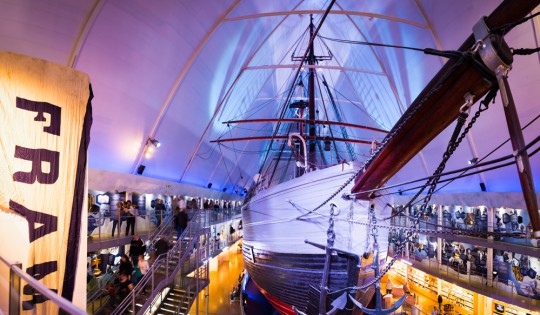 If you are in Oslo, a visit to the Fram Museum is worth the while!
The main exhibition in the Fram building has explanatory texts in ten languages and describes the three great Fram expeditions.
You can enjoy a northern lights show every 20 minutes from the main deck of the Fram. In the activity centre behind the ship you can test your strength and accuracy.
In June 2013 we inaugurated our new Gjøa building, which is connected to the Fram with an underground tunnel. The centerpiece here is Gjøa, the first ship to navigate the whole of the Northwest Passage. There are brand new historical exhibitions on the expeditions of Gjøa and Maud, of the airplanes N24 and N25 as well as of the airship Norge, John Franklin's legendary expedition and those of Henry Larsen and Eivind Astrup.
We also present current issues facing the High North such as polar bears, ice melting, gas and oil etc. There is a 116 seats cinema showing a polar introduction movie every fifteen minutes.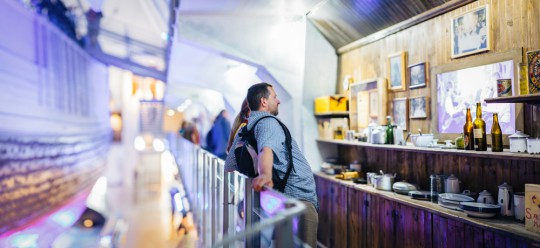 The main building houses the polar ship Fram and three floors of history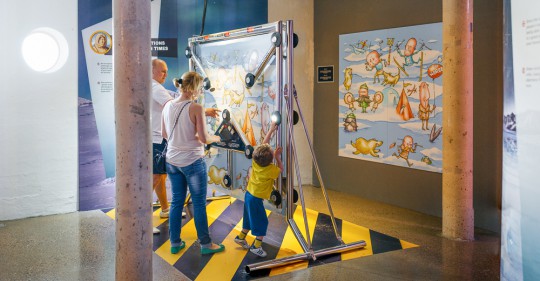 The museum is packed with activities for both young and old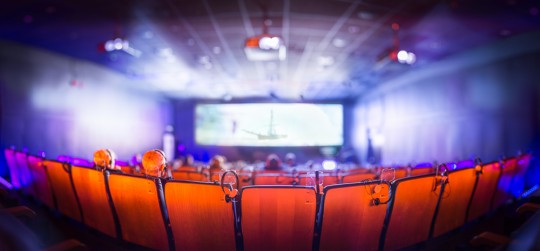 A good place to start is the cinema for a crash course in polar history

Getting Here
The museum is located at Bygdøy, a short distance from the centre of Oslo and is easily reached by bus or, in the summer season, by ferry from the City Hall quayside. Our closest neighbours are the Kon-Tiki Museum and the Norwegian Maritime Museum. The Viking Ship Museum and the Norwegian Folk Museum are within 15 minutes walk. The Bygdøy peninsula is therefore popularly known as the museum peninsula. Bygdøy is one of Oslo´s main places to go.
The area itself is an attraction with, among other things, its rich hiking and recreational areas and the opportunities it provides for swimming in the sea. It is also home to His Majesty the King´s summer residence, Kongsgården.
Bygdøy is a penisula just outside of Oslo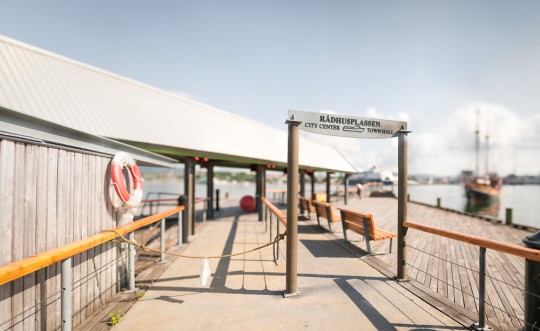 During the summer months a ferry takes you from in front of the City Hall to our doorstep.
The scenic 10 minute ride runs every 20 minutes.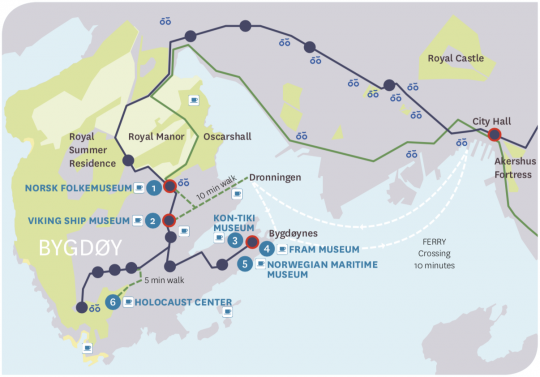 Please download the brochure Bygdøy - The Museum Island of Oslo and learn what attractions are nearby