The Museum
The Framheim Café
The café is temporarily closed!
The Framheim Café area is made up of seven distinct wooden cabins where visitors can take a break and have lunch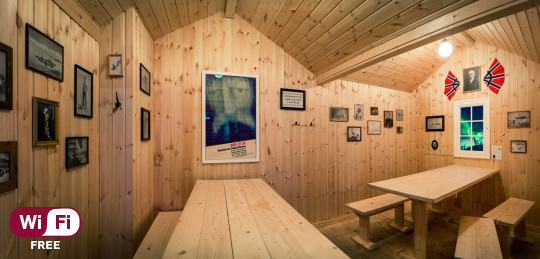 A look inside the largest of seven wooden cabins that dominate the food court
The cabins are all individually decorated with pictures from different polar expeditions, - each one with a different theme. Through the cabin "windows" you can enjoy a nice LCD view of northern light or actual recorded footage from polar expeditions.
There are also a couple of tables outside in the open museum, next to the ship's rudder.
Framheim serves sandwiches, Norwegian waffles, hot dogs, cakes, fruit and hot and cold drinks. And ice cream during the summer.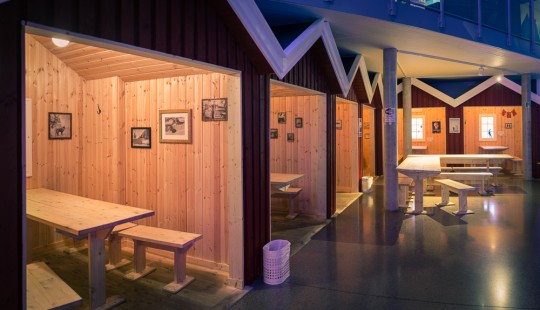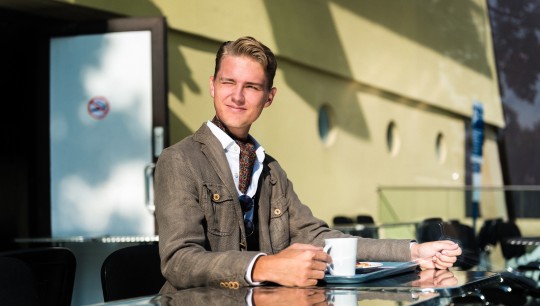 When the weather permits it you can also choose to have your lunch on the new patio, overlooking the fjord.