The Fram Museum has received 5 million kroner from the Olav Thon Foundation towards the restoration of Roald Amundsen's expedition ship Gjøa, the first ship through the Northwest Passage.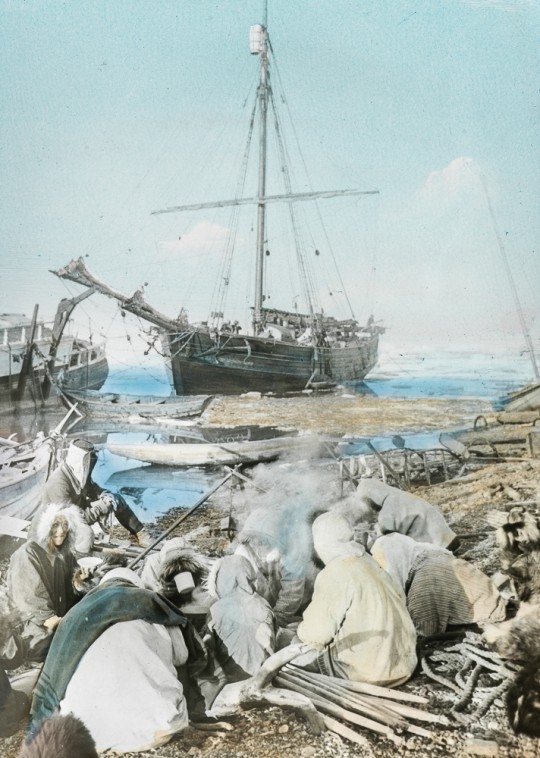 With this donation it will be possible to start the restoration process in January 2017. The work will be conducted by Hardanger Fartøyvernsenter from Norheimsund. The restoration will take place in the Gjøa Building during opening hours, so the public will be able to follow every step of the process. A special «restoration ticket» will be issued in December 2016, that gives the holder free entry to the Fram Museum during the work period and to monthly evening seminars on the restoration process and other issues related to Gjøa and the exploration of the Northwest Passage.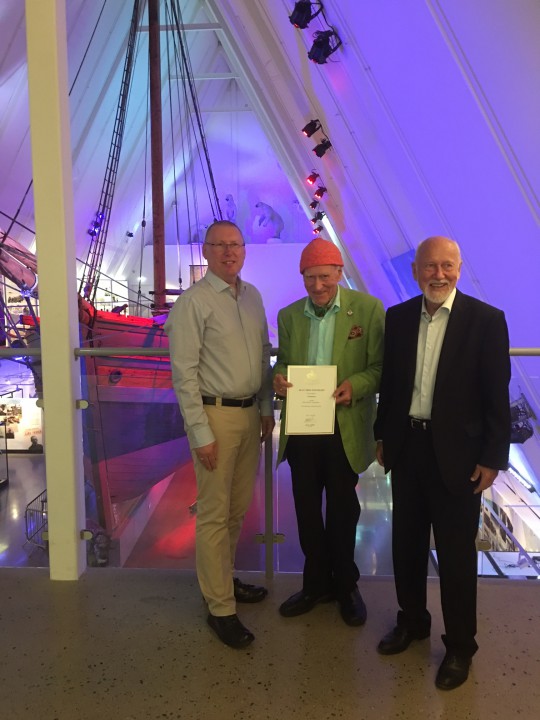 From the left Geir O. Kløver (Director of the Fram Museum), Olav Thon, Olav Orheim (Chairperson of the Fram Committee).


According to the agreement with Hardanger Fartøyvernsenter, our visitors will be able to go onboard Gjøa from October 2017, just like it has been possible on Fram since 1936.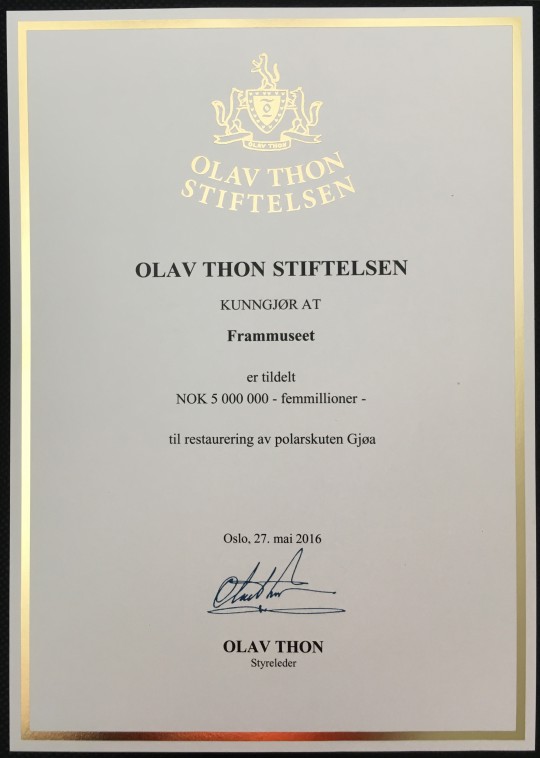 Olav Thon (born 29 June 1923 in Ål, Hallingdal) is a Norwegian real estate developer and his Olav Thon Group is Norway's largest private real estate company, with 450 properties, including 60 hotels. On December 10, 2013, he announced the decision for the entire 71.9% stake in his real estate company Olav Thon Eiendomsselskap ASA to give for charity through is his own independent foundation that focuses on the medical sciences and other issues.