Frammuseets direktør Geir O. Kløver's bok 'Lessons from the Arctic – How Roald Amundsen Won the Race to the South Pole' mottok æresomtale som en av to bøker, på «the William Mills Prize for Polar Books 2018». Prisen hedrer fagbøker som omhandler Arktis og Antarktis.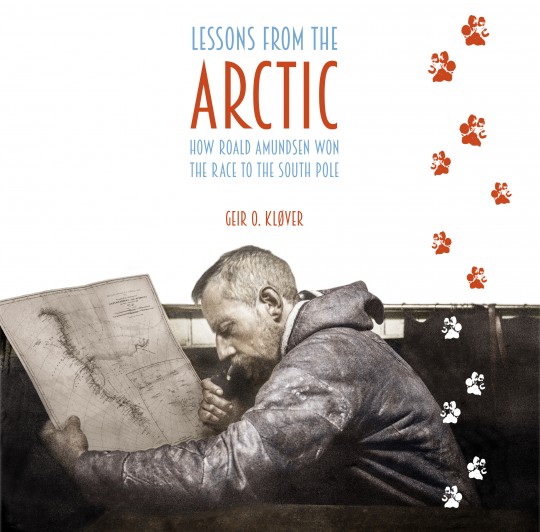 Omslaget til «Lessons from the Arctic»
Vinneren av årets pris ble 'Narwhal: Revealing an Arctic Legend' by William W. Fitzhugh og Martin T. Nweeia.
Dette er første gangen en norsk forfatter når opp på den prestisjefulle polarlitteratur-prisens biennale.

'Lessons from the Arctic' er utgitt av Frammuseet, og kan kjøpes i museets bokhandel, eller ved å kontakte butikksjef John Engedal på john@frammuseum.no
Utstillingen basert på boka åpner i RCGS (the Royal Canadian Geographical Society) i Ottawa den 28. juni. Den har tidligere vært utstilt i Hobart, Sydney, Wellington, Seattle og Buenos Aires.
Utstilling og bok er designet på museet av Marcus Thomassen og Storm Halvorsen, og kan ses på museet til desember 2019.