At the William Mills Prize for Polar Books 2018, Fram Museum director Geir O. Kløver's book 'Lessons from the Arctic – How Roald Amundsen Won the Race to the South Pole' received Honorary Mention, as one of only two books. The William Mills Price "honours the best Arctic or Antarctic nonfiction book published throughout the world in the past two years".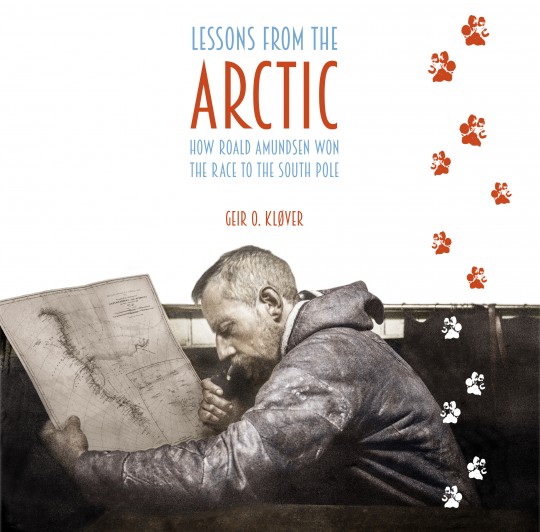 The cover of "Lessons from the Arctic"
The winner was 'Narwhal: Revealing an Arctic Legend' by William W. Fitzhugh and Martin T Nweeia.
It is the first time a Norwegian author is awarded at the prestigeous biennial polar books award.
'Lessons from the Arctic' is published by the Fram Museum and is available at the Fram Museum store or by contacting store manager John Engedal; john@frammuseum.no
The book and exhibition are designed in-house by Marcus Thomassen and Storm Halvorsen.
The exhibition based on the book will open at the Royal Canadian Geographical Society in Ottawa on 28 June. It has previoulsy been shown in Hobart, Sydney, Wellington, Seattle and Buenos Aires. It is also on display at the Fram Museum until December 2019.