Tara Stopover with tour and lecture. One day only!
Tuesday June 25th There will be a conference on microplastics and the Tara Ocean Foundation, available free* visitors at the Fram Museum at 2:30pm. Guided tours onboard the ship will also be arranged every half hour between 2pm and 4:30pm. (Maximum 30 people per tour).
Contact our event manager Elina Vaytmaa for details and tour booking: Phone +47 23 28 29 57 or use our contact form in the top menu (choose subject Private Events).
*Regular museum admission prices still apply.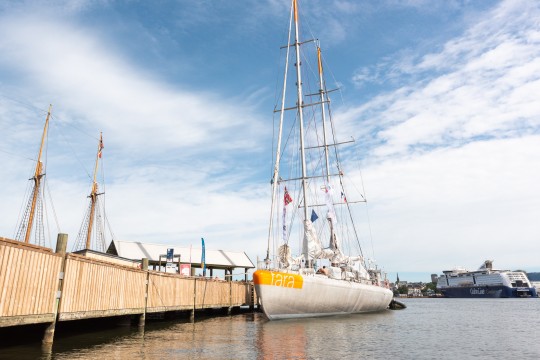 Tara mooring at Bygdøynes
Since 2003, the schooner Tara has been sailing the world's oceans to study and understand coastal and marine ecosystems and how they are impacted by climate change. The Tara Ocean Foundation (first French foundation devoted to the Ocean to be recognized as a public interest group) created a revolution in scientific research with a unique and innovative approach that will help us predict, anticipate and better manage climate risks. The Foundation also shares its scientific expertise to raise awareness and educate young people, mobilize policymakers at the highest level and encourage southern countries to use the latest knowledge about the Ocean. A true floating laboratory, the schooner Tara has already traveled more than 375,000 kilometers, making stopovers in more than 60 countries over the course of 4 major expeditions conducted in collaboration with international research institutes of excellence — the CNRS, CEA, PSL, EMBL, MIT, NASA, etc.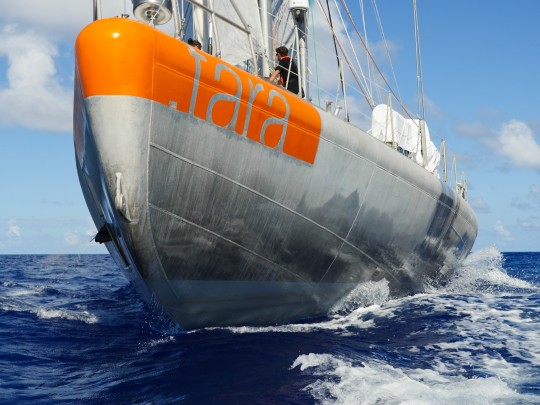 © Maeva Bardy – Fondation Tara Océan
© Samuel Bollendorff – Fondation Tara Océan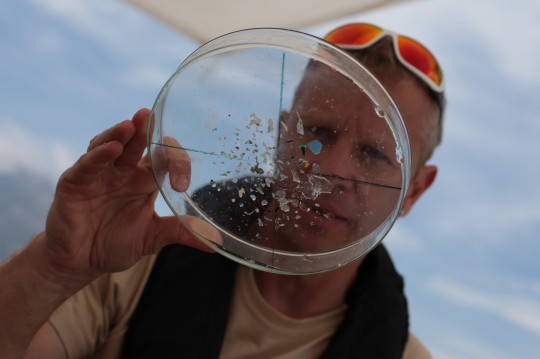 © Noëlie Pansiot – Fondation Tara Océan.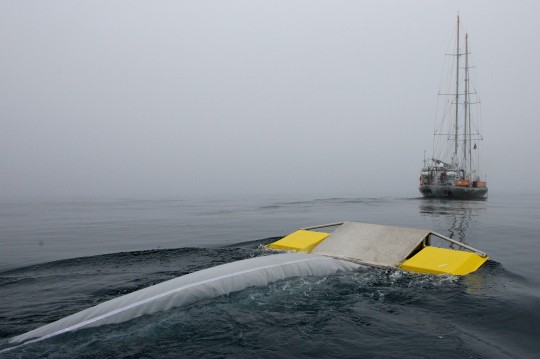 © Anna Deniaud Garcia – Fondation Tara Océan