Explorers
Sundbeck, Knut (1883 – 1967)
Sundbeck helped design the Fram's new engine in 1909 that was to replace the old steam engine. He participated in Roald Amundsen's Fram Expedition as engineer and head of the engine room. He had the same job on Amundsen's Maud Expedition.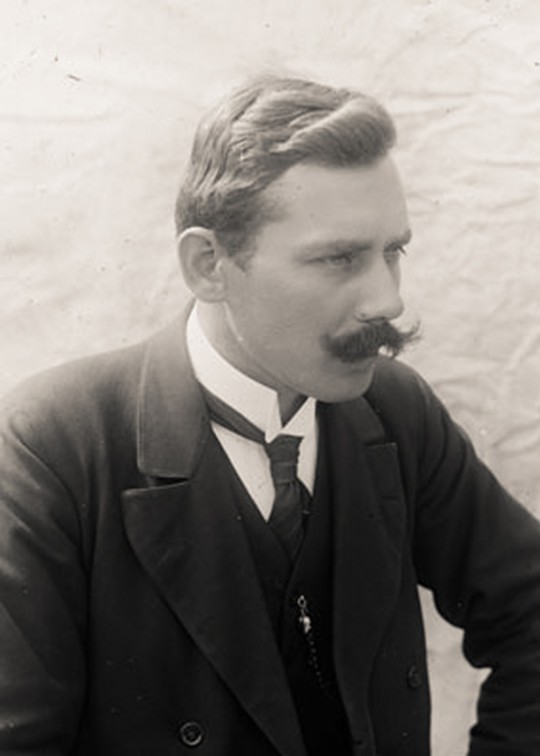 Knut Sundbeck was born 13 January in Lidköping in Sweden and worked for AB Diesel Motorer in Stockholm where the engine for the third Fram Expedition to Antarctica was constructed.
Roald Amundsen considered Sundbeck a genius and a true ideal for the other crew members. Sundbeck had in fact the privilege of overseeing the first long voyage at sea with diesel power.
Knut Sundbeck participated in the Maud Expedition 1918-20 as well, where he had the same tasks as on the Fram.
During the Maud Expedition, various meteorological and oceanographic work was performed, and Sundbeck made several of the instruments for these purposes. He also participated in saving Amundsen when he was attacked by a wounded polar bear.
Sundbeck played the mandolin in the Christmas orchestra on board the Framtogether with Andreas Beck on the violin and Thorvald Nilsen on the flute.
A box for food, some photos, menus from different dinner banquets and letters from Sven Hedin etc. were donated to the Vänermuseet in Lidköping in Sweden.
If you know anything more about Knut Sundbeck we would like to hear from you!