Explorers
Svendsen, Johan (1866-1899)
Svendsen was the doctor on Otto Sverdrup's 2nd Fram expedition. He committed suicide after the first winter.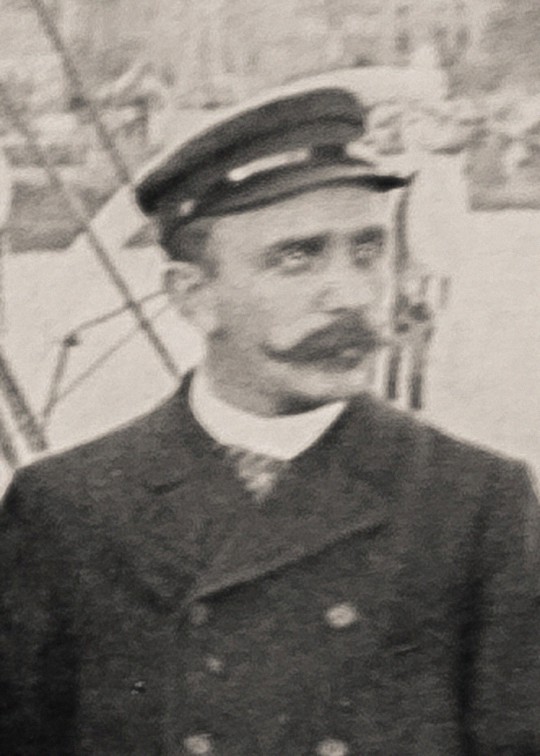 Johan Svendsen was born in Bergen. He practiced as a doctor in Lofoten, where he was popular amongst the fishermen for his skills, helpfulness and good humour. He was the only one of the crew of the 2nd Fram expedition who was not medically examined before start. A distant relation apparently expressed surprise that Svendsen had been accepted since he did not feel Svendsen had the health or psyche to manage a demanding Arctic expedition.
Early in 1899 Svendsen had to amputate three toes belonging to geologist Per Schei. This was the most serious medical job he faced on the Fram, since he himself was dead when machinist Ove Braskerud fell ill and died in September 1899 of what probably was pneumonia. As Otto Sverdrup remarked, on such an expedition the doctor is irreplaceable since he is usually the only one on board with any medical knowledge.
In the spring it was obvious that Svendsen was having problems. In June the final tragedy happened. The doctor felt unwell and stayed alone in camp while the others continued on a sledging journey. As they were returning, they saw Svendsen step outside the tent. Once he had seen them coming, he shot himself in the head. He had for some time been using the morphine and opium that were then a normal part of a medicine chest and the whole situation had become too much for him.
He was buried through a hole in the sea ice and a memorial cross was erected on land nearby.