Explorers
Wiik, Gustav Juel (1878–1906)
Wiik participated on the Gjøa expedition 1903-06 as 2nd engineer and he was the expedition's youngest member. He worked with the magnetic measurements and the meteorological observations.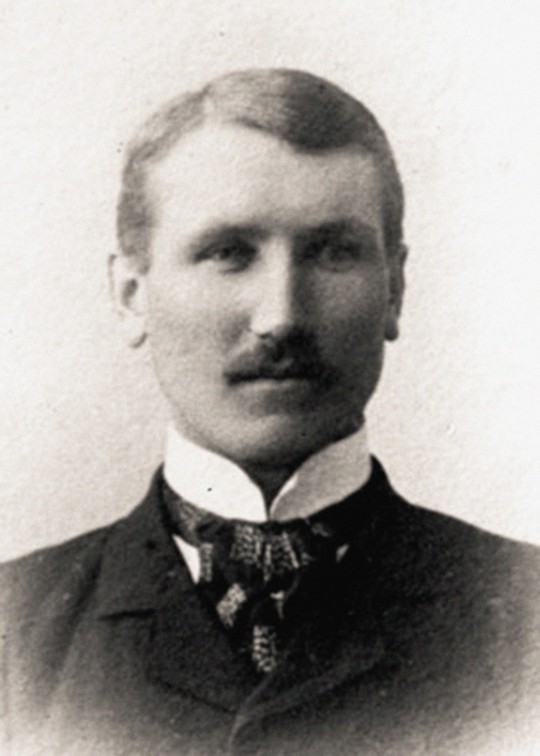 Gustav Juel Wiik was born in Horten and he was the last person Roald Amundsen engaged for the Gjøa expedition. He was then an artillery under-officer in the navy, had gained his mate's exam and had also worked in an office. Amundsen sent him to Potsdam for six weeks where he studied magnetism at the Observatory there, as Amundsen had done. Particularly the use of self-measuring instruments was studied and Wiik also had some of the measuring instruments they were to use in Gjøa Haven specially built there. In Gjøa Haven Wiik and Peder Ristvedt lived on land in the so-called Villa Magneten.
Wiik kept the scientific work going also through the third winter, at King Point, and he collected an extensive material. He became ill in March and died on the 31st of the month, 27 years old. He was laid to rest in the expedition's magnetic observatory at King Point.
Roald Amundsen wrote of Wiik in his book of the expedition that "He was the happiest, full of humour and stories, and was an invaluable source of motivation on board".