Explorers
Dahl, Odd (1898-1994)
Odd Dahl from Drammen was a technical mechanic, artist and pilot who was hired by Roald Amundsen in 1922 for flying attempts from the Maud.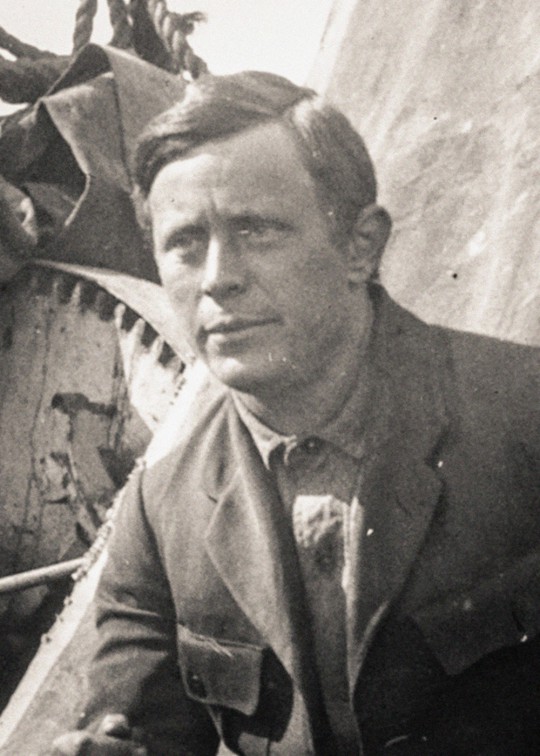 After school Odd Dahl became an apprentice at the Elektrisk Bureau where he learned mechanics and drawing. In 1921 he gained his international pilot's licence and in 1922 Roald Amundsen hired him as pilot, engineer, telegraphist and film photographer on the Maud.
Dahl made three test flights in the small Curtiss plane, with a final crash landing. He continued assisting the scientific leader Harald U. Sverdrup, constructing various scientific instruments. His mechanical ingenuity was very useful to the expedition. He became scientific engineer at the Carnegie Institute in the USA, and then moved to Chr. Michelsen's Institute in Bergen. After the war he was one of the constructors of Norway's first experimental atomic reactor and later he worked in Geneva on the plans for CERN's proton synchrotron. He was a pioneer of space research in Norway.'
Odd Dahl was the last survivor of all of Roald Amundsen's men.