Explorers
Fosheim, Ivar (1863-1944)
Fosheim participated as all-round man and hunter on the second Fram Expedition 1898-1902.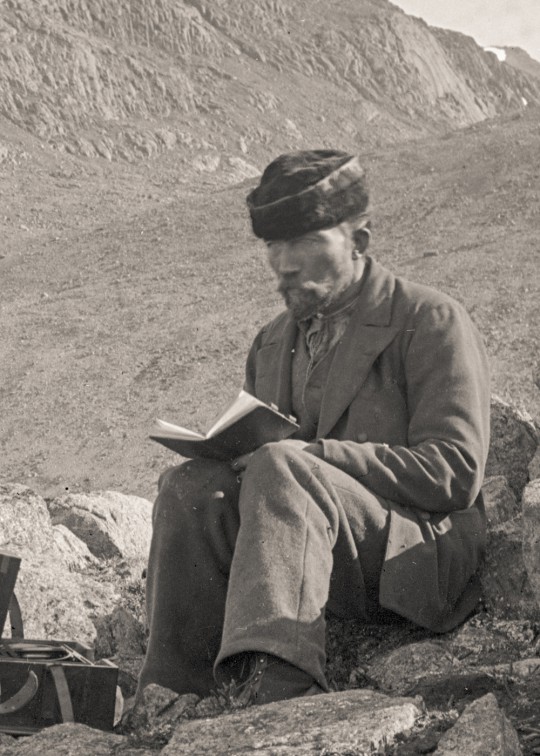 Ivar Fosheim was born on a farm in Vestre Slidre, in the mountainous Valdres region of mid-Norway. He started to study medicine in Kristiania (Oslo), but decided instead to develop and run the family hotel and sanatorium. His great interests were hunting, fishing and outdoor life, and this was most probably his qualification for joining Otto Sverdrup's expedition with the Fram to northwest Greenland and the islands north of Canada.
Sverdrup praised Fosheim as an excellent hunter, an important quali?cation needed for keeping both sledge dogs and the 16 men with fresh meat - particularly musk ox and walrus - during the 4-year expedition.
Sverdrup and Fosheim became good friends for life during the expedition, and both tried their hand at walrus hunting in the Davis Strait in 1910. When Sverdrup was asked by the Russians to lead a rescue expedition 1914-15 north of Siberia, he wanted Fosheim on one of the two rescue ships. The Russians, however, wanted their own people instead.
In 1919 Fosheim left the hotel and sanatorium to his nephew and went to British Columbia, where he bought a home in a region with good ?shing and excellent hunting for bears and other large game. He returned to Norway 1922-29 before going back to British Columbia for good.
Fosheim's diaries from the Fram expedition were bequeathed to the Maritime Museum in Oslo, and are an excellent source of information about the expedition 1898-1902. An edited version was published in 1994 (Storvilt, is og nytt land) and this is sold in the Fram Museum.