Explorers
Isachsen, Gunnar (Gunnerius Ingvald) (1868-1939)
Gunnar Isachsen is particularly known for his topographical work on Otto Sverdrup's 2nd Fram Expedition in northeast Canada 1898-1902, for his leadership of scientific expeditions to Svalbard 1906-10 and as director of the Norwegian Maritime Museum in Oslo.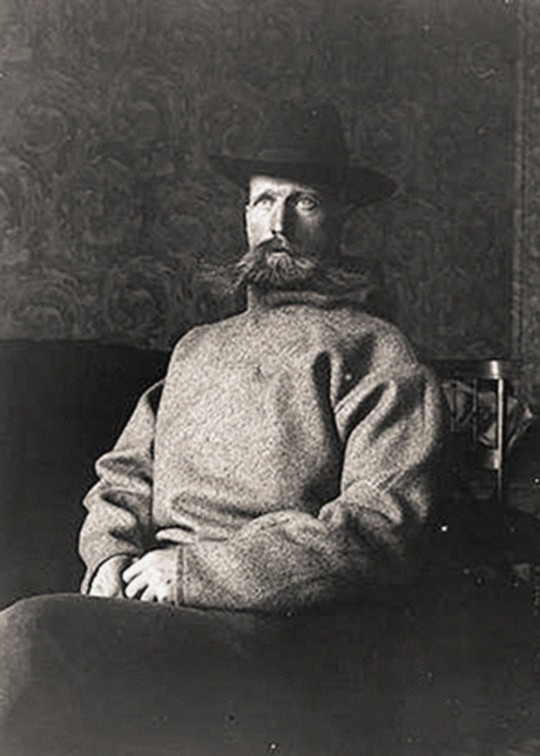 Isachsen was born in Drøbak, south of Oslo. His career started in the military, including French service in Algeria and Paris. Gymnastics and sport were early interests. On the second Fram Expedition Isachsen mapped an area of c. 150 000 km², mainly on long dog-sled trips. Sverdrup annexed the area for Norway, but the government did not follow up.
Isachsen then planned his own expedition to northeast Greenland in 1906, but instead he joined Prince Albert of Monaco's Svalbard expedition, leading a Norwegian geological and mapping group to the archipelago. In 1907, 09 and 10 he led similar expeditions, partly financed by the Norwegian government. These expeditions were the foundation of what became the Norwegian Polar Institute in Oslo.
Isachsen's Arctic interests also led him to document comprehensively Norwegian pioneer travels in the Arctic.
In 1911 he was sent on missions to Russia and Japan, and he was a Norwegian delegate to the Treaty of Spitsbergen discussions in Paris 1914 and 1919. Isachsen had a period of unsuccessful job applications at home and abroad before becoming director of the Norwegian Maritime Museum from 1923 to his death. In addition he was sent as whaling inspector to the Southern Ocean 1926-27 and 1929-30, and he led the scienti?c voyage with Norvegia round Antarctica 1930-31.
He received several Norwegian and foreign medals for his polar work.
Source:
Susan Barr - Isachsen biography in Store norske leksikon