Explorers
Olonkin, Gennadij (1898-1960)
Olonkin was a Russian-Norwegian telegraph operator who participated on Roald Amundsen's Maud Expedition through the Northeast Passage in the years 1918 to 1925.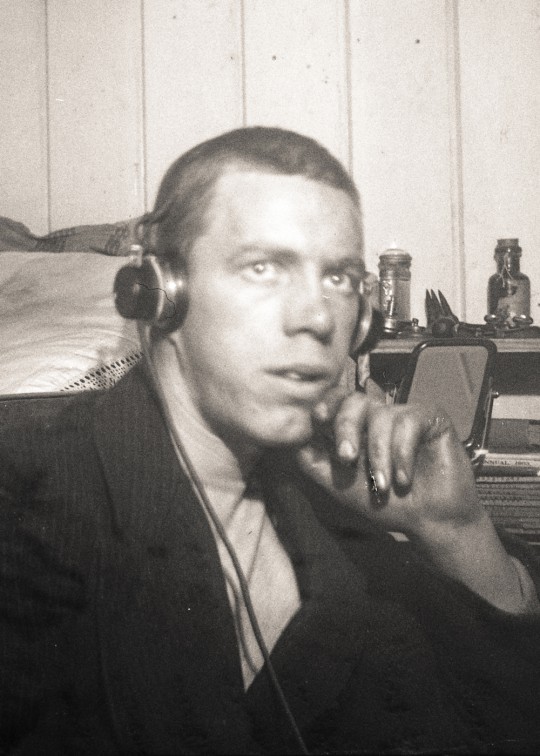 Gennadij Olonkin's father was the Pomor skipper Nikita Olonkin from Russia. His mother was Eli from Vardø, who was renamed Jelena when she married Nikita.
In the summer of 1918, Amundsen was on his way through the Northeast Passage with the Maud. Gennadij, who was a telegraph operator and from his mother also mastered the Norwegian language in addition to Russian, was wanted by Amundsen who needed a radio man. He signed on at Khabarova, and he stayed working for Amundsen for eight years after this.
The year after the end of the Maud Expedition, in 1926, Olonkin took part in the first part of the expedition with the airship Norge, from Rome to Svalbard, taking care of the radio contact with the different ground control stations. Umberto Nobile, the captain on board this flight, wrote that Olonkin never used to smile, but had a heart of gold.
Olonkin stayed in Norway and worked as telegraph operator at the Meteorological Institute's regional office in Tromsø and at the weather station on Jan Mayen. The station on Jan Mayen has been named Olonkinbyen (Olonkin City) after him.