Explorers
Scott Hansen, Sigurd (1868-1937)
Scott Hansen was a 1st lieutenant in the navy and navigator and scientific assistant on the expedition. He was the youngest on board.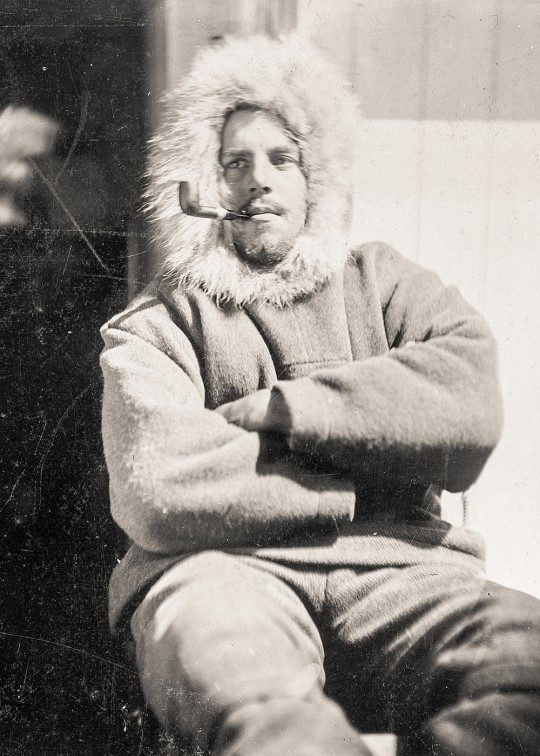 Sigurd Scott Hansen was born in Leith, Scotland where his father, Andreas Hansen, was the vicar at the Norwegian sailors' church. Scott Hansen (originally only Hansen) grew up in Kristiania (Oslo) and made his career in the navy. In 1889 he became 2nd lieutenant and in 1892 1st lieutenant. In 1898 he was appointed captain and in 1910 commander. He was aide to the Swedish-Norwegian King Oscar II 1898-1905, commander of the gunboat Fridtjof in 1912 and the armoured ship Tordenskjold 1912-13, naval attaché in London and Paris 1919-23 and principal aide to King Haakon 1913-16 and 1925-28. In 1931 he retired from the navy. In addition to all this he was also a translator of English.
He was one of the first to apply for the Fram expedition, as early as Christmas 1890, and he was told early that he was accepted. He thereby had time to prepare himself for the scientific tasks he was to be responsible for, and of which he did not know so much beforehand. He was to collect and analyse the meteorological, astronomical and magnetic data, and Nansen later wrote that Scott-Hansen carried out the extensive work with great accuracy. When Nansen and Johansen left the Fram, Scott Hansen became second-in-command under Sverdrup. After the expedition he was appointed knight of St Olav's Order for his scientific services, and he also received a number of foreign orders.
Scott Hansen was engaged when he left with the Fram and he married only ten days after his return to Kristiania. During the work in the 1930s to restore the Fram, Scott Hansen helped with the interior work. He died the year after the Fram Museum opened at Bygdøynes in Oslo.