Explorers
Kristensen, Halvardus (1879 – 1919)
Kristensen was a crew member on the Fram expedition to the Antarctic.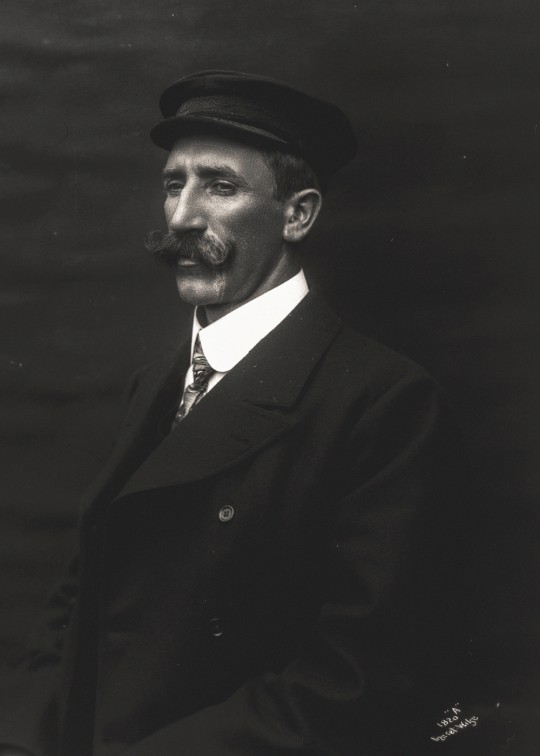 Halvardus Kristensen was a sailor from Gråten in Skien, south Norway. He was born 29 October 1879 in Solum in the county of Telemark.
At the age of 15, Kristensen signed on the ship Anglo Saxon, and became an able-bodied seaman who sailed through the Strait of Magellan seven times. He then joined the navy, and served all together on seven different military vessels.
While Kristensen was in the navy, he got to know lieutenant Prestrud who recommended him as a crew member on Roald Amundsen's expedition which was supposed to go north in 1910. Kristensen had the position of a general crew member on the Fram with a monthly pay of 70 kroner and free board, and was to belong to the sea party comprising ten men under the leadership of Captain Thorvald Nilsen. These were to carry out oceanographic work in the Southern Ocean while Amundsen and the shore party sledged to the Pole.
When Kristensen came back to Skien after the expedition, he and fellow expedition member Olav Bjaaland were given a heroes' welcome. Kristensen married Dagmar Karlsen in 1914 and they had three children. He bought himself a freighter to use in traffic between Skien and Langesund. Later he bought the cargo vessel Mostein to use for coasting trade.
Harvardus Kristensen vanished together with two colleagues after an accident with the Mostein in the North Sea heading for Haugesund in 1919. No bodies were ever found. Parts of the wreck were later found in Denmark.
Kristensen has a mountain named after him in Antarctica, and also a street in Skien bears his name.