Explorers
Hendriksen, Peder Leonard (1859-1932)
Because of his extensive experience of hunting in Arctic waters, Hendriksen was asked by Nansen to join the 1st Fram expedition. He also participated on Otto Sverdrup's 2nd Fram expedition.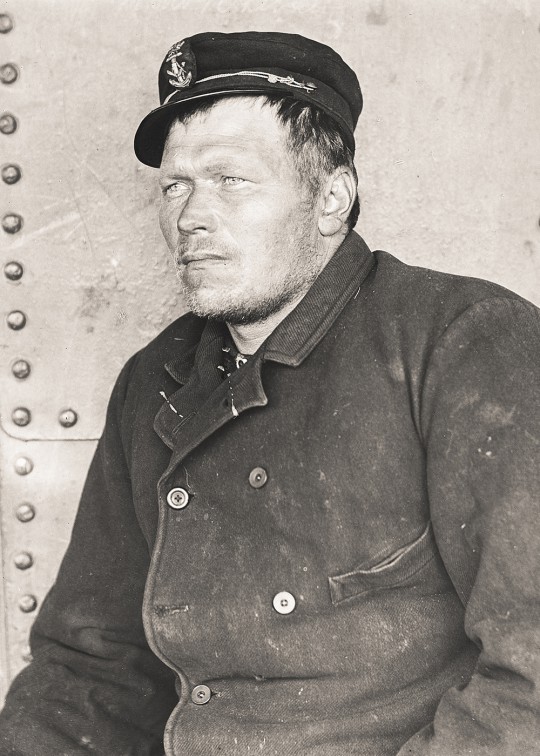 Peder Leonard Hendriksen was born in Balsfjord, near to Tromsø. He was off on sealing expeditions from the age of 14, and also had many hunting voyages around Svalbard. In 1888 he was on the sloop Enigheden of Kristiansund that was wrecked near Novaya Zemlya. Nansen himself wrote to Hendriksen in September 1892 as he needed crew members with practical experience of sailing in the Arctic. During the Fram expedition Hendriksen used much time in the crow's nest looking for land. He was bitten in the side by a polar bear on the ice in the dark the first winter, but hit the bear with his torch and managed with the help of the dogs to run for cover.
He was such a success on the Fram expedition that Otto Sverdrup asked him to join further expeditions. He went to Svalbard in summer 1897 on the tourist ship Vesteraalske, where Sverdrup was the captain. His job was to guide the tourists who wanted to see the Arctic fauna. He then participated on Sverdrup's 2nd Fram expedition 1898-1902. He was respected for his extensive knowledge of the fauna and nature in the Arctic, and he was regularly sent out hunting for food, particularly sea mammals. Autumn and winter 1899 he was ill with a swollen body and breathing difficulties, but he recovered with a diet and rest in bed. Others of the crew remarked on his good humour and sense for jokes.
Hendriksen was married and had four children before he left on the first Fram expedition. After the two long Fram expeditions he settled down as a lighthouse keeper, first at Gjeslingene in North Trøndelag 1904-08 and then at Andenes 1908-28. He retired at 70 years of age.