Explorers
Blessing, Henrik Greve (1866-1918)
Blessing was a vicar's son from Drammen, south of Oslo. He was the doctor on the 1st Fram Expedition.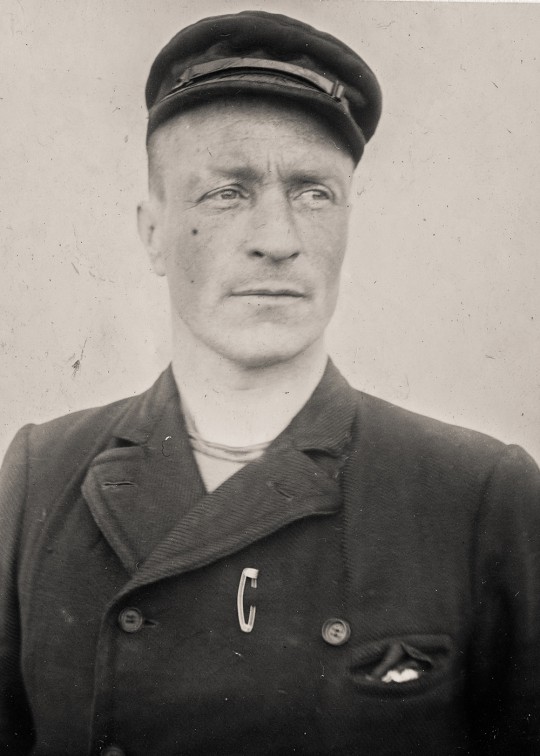 Blessing took his medical exam in 1885, so it was a fairly new doctor whom Fridtjof Nansen hired on the Fram, which was to drift across the Arctic Ocean 1893-96. There were few candidates for what many regarded as a suicide mission.
The crew of the Fram was so healthy there was little doctoring to do during the three years. Happily Blessing was also educated as a botanist. He started plant collecting as the Fram sailed along the Siberian coast and continued by collecting algae in the ice. In addition he doctored the expedition dogs.
Every month Blessing weighed and checked the expedition members. Unlike most other Arctic expeditions of the time, this crew blossomed and gained weight. The Fram carried abundant and varied provisions for five years, supplemented by fresh polar bear meat. The few health problems included a bout of rheumatism (Nansen), a touch of gastro-enteritis (Sverdrup), some frostbite, a polar bear bite and lice brought on board by natives on the Siberian coast.
Some psychological problems were unavoidable on such a voyage and Blessing was hardest hit. After a jolly first year, he started misusing the narcotics in his medicine chest and this seriously affected his temperament.
Blessing received medals after the expedition and went to work at the main Norwegian hospital. His narcotics problem was probably the reason why he left and worked in South Africa 1900-04. After irregular medical work back in Norway, he was whaling doctor in the Southern Ocean 1914 to his death. He never married.