Explorers
Juell, Adolf (1860-1909)
Juell participated on the 1st Fram expedition, originally as cook and steward, later as general helper.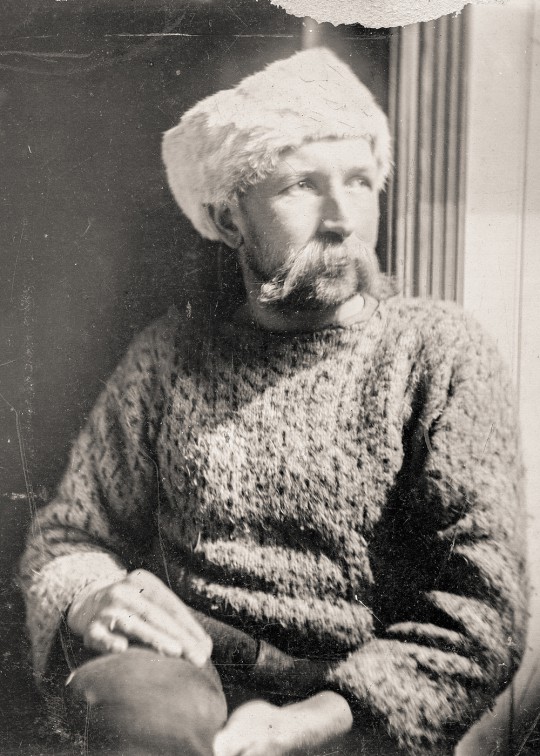 Adolf Juell was born at Skåtøy near Kragerø by the Oslo fjord and he participated as steward and cook on the 1st Fram Expedition 1893-96.
Juell's father was both a farmer and ship owner, which was not unusual in that part of Norway. It was natural for Adolf to take to the sea at a young age. He took his mate's exam in 1879 and had sailed for some years before he applied to join Nansen's drift with the Fram across the Arctic Ocean. It took several applications and an offer to take a course in cookery before he was accepted.
It was a brave matter to offer to be cook on an expedition that was to be isolated for 3-5 years. The exact time the drift would take was a guess and the expedition had no means of contacting home once it was stuck in the ice. Food means a great deal in such a case and Juell was not actually practiced in the kitchen or galley. As it turned out some of the crew took turns in cooking as no one particularly wanted the job. The second autumn Juell was responsible in the galley for 14 days at a time.
Apparently Juell's southern-Norway talkativeness could irritate Nansen at times, and another of the crew meant 'he should have been a priest' because of his chatter. At the same time he could do his bit to keep up the good spirits onboard.
Juell became a Customs assistant in Kristiansand in 1898, and was promoted in 1903. He died of pneumonia, 48 years old. He had four children.