Explorers
Bay, Edvard (1867-1932)
Bay was Danish and was the zoologist on Otto Sverdrup's expedition with the Fram to Northwest Greenland and the islands north of Canada in 1898-1902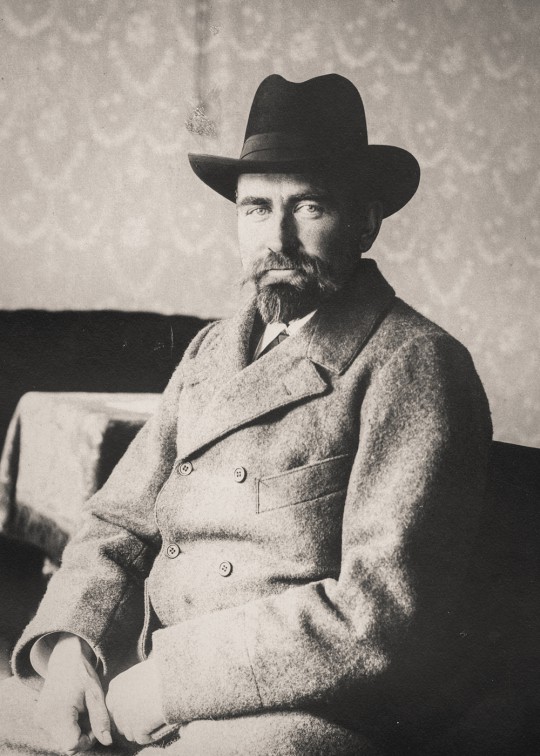 Edvard Bay was born on Jutland in Denmark and took the exam in zoology and geology at the University of Copenhagen.
In 1891-92 he participated as naturalist on the Danish Ryder expedition to the east coast of Greenland and he became enthralled by the Arctic. He joined Sverdrup's Fram expedition to gain experience for his own arctic expedition which he was planning.
Bay was a popular and enthusiastic dog-sledge driver during the expedition and was regarded as a typical jovial Dane. Sverdrup remarked, however, in his diary that Bay's enthusiasm seemed to decrease after the first two years. The zoologist apparently had a tendency to spend more and more time on the sofa and by the dinner table than outside. At the same time he wrote that the Dane was a friendly and good natured person.
During winter 1899-1900 the men established a meat depot some way from the Fram. When this was repeatedly visited by hungry polar bears, a guard was needed to stay there and to help the sledge groups who called in on the depot. Hay volunteered and ended up by living alone at Bjørneborg (Bear Fort) for three months with only one watchdog as company. Bay was eager to hunt polar bears and also to trap some foxes and otherwise do various zoological studies.
Early in 1901 he was unfortunate and got his one knee out of joint.
Bay married in 1903 and had two children, in 1905 and 1907. In 1909 he travelled to Asia and was gone for some years. In Thailand he managed a plantation, and he worked for United Plantations until he was pensioned in 1925.